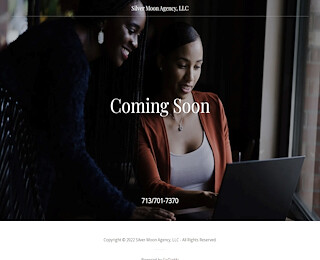 In today's digital age, having a strong online presence is essential for businesses of all sizes. However, with millions of websites competing for attention, it can be challenging to get your website noticed by potential customers. That's where search engine optimization (SEO) comes in. SEO is the practice of optimizing your website and its content to rank higher in search engine results pages (SERPs) for relevant keywords and phrases.
While some businesses have in-house SEO teams, others prefer to outsource their SEO needs to an external agency. However, with so many Houston SEO companies to choose from, it can be challenging to know which one to pick. In this article, we'll provide you with ten tips for choosing an SEO company, as well as highlight what sets Silver Moon Agency apart from other SEO companies.
10 Tips for Choosing an SEO Company
Look for a company with a proven track record of success. Don't be afraid to ask for case studies or testimonials from previous clients.
Choose a company that understands your business and its unique needs. A good SEO company should take the time to learn about your industry and target audience.
Avoid companies that make unrealistic promises, such as guaranteeing top rankings in a short period.
Look for a company that follows best practices and doesn't use unethical or spammy tactics.
Choose a company that uses data and analytics to measure and track the success of their SEO efforts.
Look for a company that offers a range of SEO services, including technical SEO, on-page optimization, and link building.
Choose a company that communicates clearly and regularly with you about their SEO efforts and progress.
Avoid companies that use black-hat SEO tactics or engage in unethical practices.
Look for a company that stays up to date with the latest SEO trends and algorithm updates.
Choose a company that offers transparency and reports on their SEO efforts and results.
What Sets Silver Moon Agency Apart from Other SEO Companies?
Silver Moon Agency is a leading Houston SEO company that offers a range of digital marketing services to help businesses of all sizes grow and succeed online. Here are some of the key factors that set us apart from other SEO companies:
Expertise: Our team of experienced SEO professionals has a proven track record of success in improving our clients' search engine rankings and driving traffic to their websites.
Personalized Approach: We take the time to learn about our clients' businesses and tailor our SEO strategies to their unique needs and goals.
Transparency: We believe in being transparent about our SEO efforts and regularly provide our clients with detailed reports on their website's performance.
Results-Oriented: We focus on delivering measurable results for our clients, such as increased website traffic, higher search engine rankings, and improved lead generation.
Range of Services: In addition to SEO, we offer a range of digital marketing services, including social media marketing, email marketing, and pay-per-click advertising.
Make Silver Moon Agency Your Go-to Houston SEO Company
Choosing the right Houston SEO company is essential for your business's success online. By following the tips outlined in this article and choosing a company like Silver Moon Agency, you can ensure that your website is optimized for maximum visibility and success in search engines. Contact us today to learn more about our SEO and digital marketing services and how we can help you achieve your online goals.