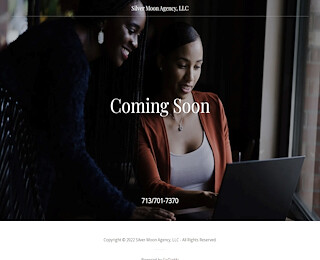 Running a small business can be both rewarding and challenging. As a small business owner, you have to make sure that you are maximizing your resources to achieve your business goals. However, due to limited resources and fierce competition, it is often difficult to grow a small business without the help of an expert. This is where small business consulting comes in.
Small business consulting is crucial for small businesses that are looking to grow and succeed in today's competitive market. It provides business owners with a fresh perspective and an objective assessment of their business operations, strengths, weaknesses, opportunities, and threats.
A small business consultant can help you identify your unique selling proposition and provide you with actionable strategies that can improve your business operations, increase your revenue, and minimize your expenses.
10 Tips for Choosing a Small Business Consultant
Choosing the right small business consultant is essential to achieving success in your business. Here are ten tips to help you choose the best small business consultant for your needs:
Identify Your Needs: Determine what areas of your business you need assistance with before selecting a consultant.
Look for Industry-Specific Experience: Choose a consultant who has experience in your specific industry.
Check for Credentials: Make sure the consultant has the necessary qualifications and certifications.
Read Reviews and Testimonials: Check online reviews and testimonials from previous clients to gauge their experience.
Consider Communication Style: Look for a consultant who communicates well and can easily explain complex concepts.
Evaluate Problem-Solving Skills: A good consultant should be able to quickly identify problems and provide solutions.
Discuss Pricing: Make sure you understand the consultant's pricing structure and ensure that it fits your budget.
Look for Long-Term Support: Choose a consultant who can offer long-term support and help you achieve sustained success.
Understand Their Process: Make sure you understand the consultant's process and how they plan to achieve your goals.
Trust Your Instincts: Ultimately, choose a consultant that you feel comfortable with and trust.
Why Choose Silver Moon Agency for Small Business Consulting
At Silver Moon Agency, we specialize in creating and maintaining our clients' digital presence for maximum return on their marketing investment. We offer a range of small business consulting services, including website design and development, search engine optimization (SEO), social media management, and email marketing. Our team of experts has years of experience helping small businesses grow and achieve their goals.
When you choose Silver Moon Agency as your small business consultant, you can expect:
Customized Solutions: We understand that every business is unique, which is why we provide customized solutions tailored to your specific needs.
Expertise: Our team of experts has years of experience in digital marketing and small business consulting, ensuring that you receive the best advice and support.
Results-Oriented Approach: We are dedicated to helping you achieve your business goals and maximizing your return on investment.
Transparency: We believe in being transparent with our clients, providing regular updates and reports on the progress of your digital marketing campaigns.
Cpmtact Silver Moon Agency to Speak with a Small Business Consultant
In conclusion, small business consulting is crucial for small businesses looking to grow and succeed in today's competitive market. By following the ten tips for choosing a small business consultant and choosing Silver Moon Agency for your small business consulting needs, you can achieve sustained success and growth.
Contact us today at 832-370-1328 or email us at info@silvermoonagency.com to learn more about how we can help your business.