Expert SEO Houston Services- Boost Your Online Presence
Silver Moon Agency is your trusted partner in achieving online success through expert SEO Houston services. In today's digital world, businesses of all sizes need to have a strong online presence.
clients who can't locate your company online won't become worthwhile customers. Our hardworking team of SEO specialists is here to make sure that your company succeeds online as well as just being there. 
Discover our extensive SEO services catered to your unique needs.
SEO Houston
When it comes to SEO in Houston, we're the experts you can rely on. We are aware of the market's particular difficulties and potential in Houston. Our mission is to elevate your company to the top of local search engine results so that people can quickly find you when they require your products or services.
SEO Company Houston
As a leading SEO company in Houston, we bring decades of experience. We are your partners in success, not simply another agency. Numerous businesses in Houston have improved rankings, traffic, and conversions because of our tried-and-true ideas and tactics.
SEO Agency Houston
 Silver Moon Agency is not just an SEO provider; we're a full-fledged digital marketing agency. Your internet marketing initiatives will align with your entire business goals thanks to our all-encompassing approach to SEO. We can help you with everything from content strategy to on-page SEO.


SEO Consultant Houston
Looking for personalized guidance and insights? Our SEO consultants in Houston are ready to assist you. We'll conduct an exhaustive audit of your website, find areas that may be improved, and offer doable suggestions to increase your SEO performance.


Local SEO Company Houston
Local SEO is crucial for businesses targeting the Houston market. To help you dominate local search results, we provide local SEO services. We'll optimize your Google My Business profile, manage online reviews, and ensure your business is visible to local customers.


SEO Services Near Me Houston 
Convenience matters, and we're right here in Houston to serve you. Silver Moon Agency is the first result when you search for "SEO services near me in Houston." We are local professionals familiar with the specifics of the commercial environment in Houston.


Solutions Websites & Landing Pages
Your website serves as your online shop front. Our team will create a website that looks fantastic and performs incredibly well in search engines because of our combined expertise of over 45 years in business consulting. In the service, industrial, healthcare, and construction industries, we provide our services to a variety of companies. Your website will be a powerful instrument for grabbing and holding your target market's attention.
Search Engine Optimization (SEO)
We demystify SEO for you. Our professionals know the most recent regulations and rules for search engines. We do intensive keyword research to ensure that your website ranks for the most useful and relevant terms. We provide various SEO solutions to satisfy your short- and long-term objectives, ranging from on-page optimization to backlink tactics.


Social Media Management
In today's social media-driven world, your company's brand must shine on platforms like Facebook, Instagram, Twitter, and LinkedIn. Our strategists are skilled at designing and running social media strategies that increase your brand's exposure and trustworthiness.


Digital Ads
Every Houston market is different, as are the difficulties you face in competing. Whether you need a short-term boost or a long-term plan, we create tailored Pay-Per-Click (PPC) programs to offer the quickest return on your marketing investment.


Why Choose Silver Moon Agency?
At Silver Moon Agency, we view client management as a partnership. When you join us, we embark on an in-depth onboarding consultation to align with your company's focus and mission. Here's why you should choose us:
We cooperate and listen to create a customized solution for your online demands.

Budgetary restrictions are balanced with marketing requirements.

We assist you in creating, redefining, or expanding your brand for more visibility.

We communicate with the appropriate audience at the appropriate moment.
Join forces with Silver Moon Agency right now, and together, let's grow your company to new heights!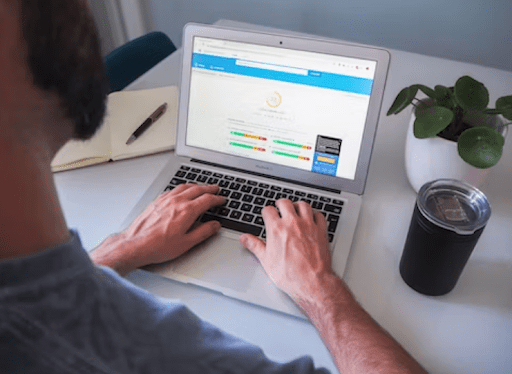 Silver Moon Agency is your trusted partner for SEO services in Houston. With our knowledge and commitment, we'll help your company succeed online. Don't pass up the chances a good web presence may provide. To work together to accomplish your online objectives, contact us right now.
Frequently Asked Questions
With an extensive industry understanding of the Houston area, we specialize in providing bespoke SEO solutions targeted to your company's demands.>
Expect improvements in a few months, though results might vary. We regularly update our clients on the progress of their SEO campaigns.
Yes, we are regional and national SEO experts to reach your particular targets.